Stay up to date with all the latest happenings at the Cultural Alliance.
Read all about new grants, grant cycles, events, and more.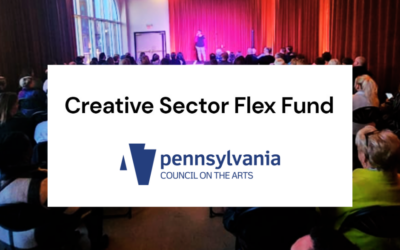 The Creative Sector Flex Fund, launched in 2023 by the Pennsylvania Council on the Arts, provides grants of $5,000 flat to eligible applicants that provide consistent annual levels of artistic programming and/or arts services in Pennsylvania. Eligible uses of funds...
read more
Join for notifications on events, campaigns, & news